The Library is now open with restrictions.  Please read this document for further details, and please follow the restrictions to help keep us open in future.  Thank you!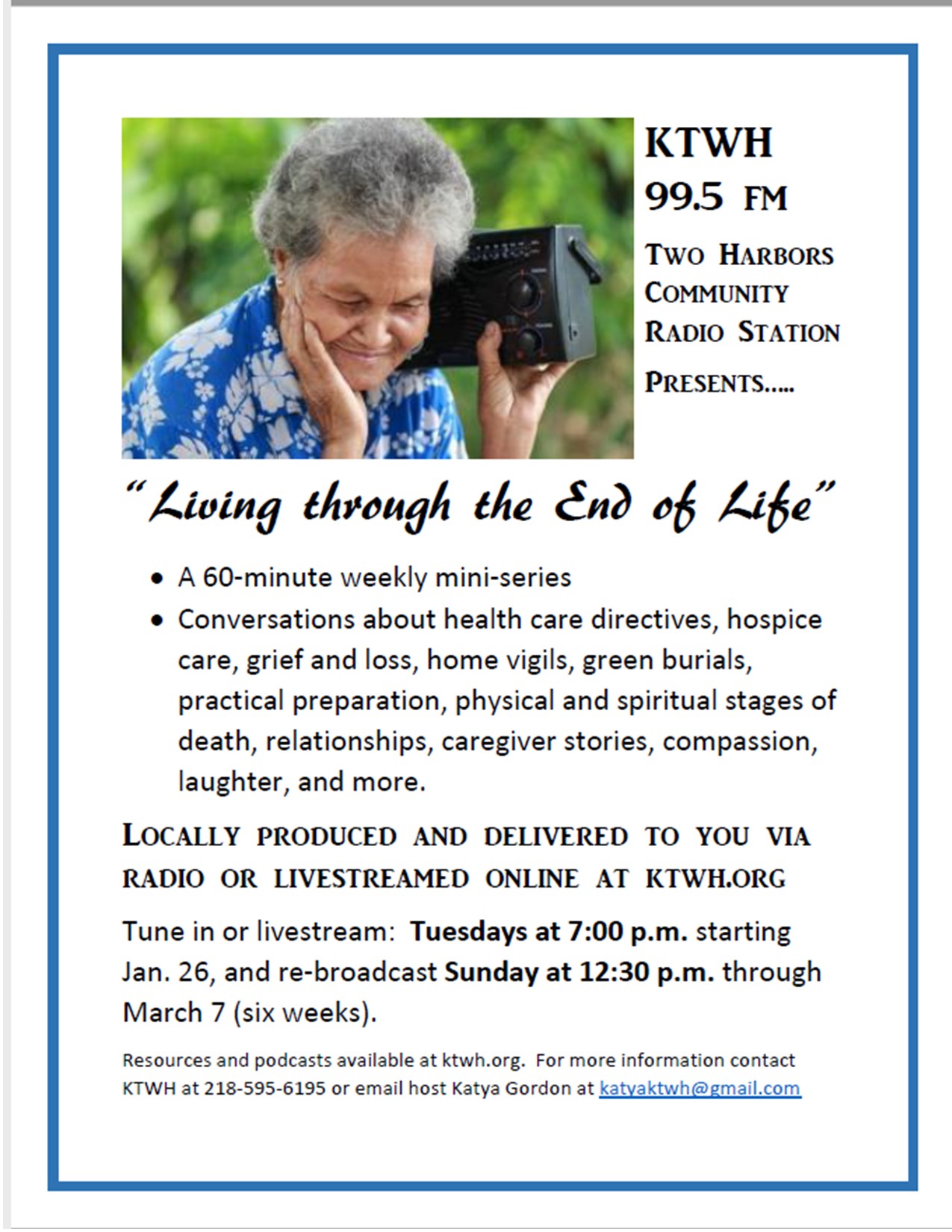 KTWH End of Life Booklist
KTWH Radio has prepared a book list to accompany their End of Life programming.  The library will have some of the books from the list available for checkout at the front desk, and we would be happy to help you request other books for future pick-up.  You can see the full list by clicking here: Book List KTWH End of Life Mini Series.

Two Harbors Public Library
320 Waterfront Drive
Two Harbors, MN 55616
(218) 834-3148
E-mail: thplinfo@gmail.com
Website: www.twoharborspubliclibrary.com